About Us
Our Repeat & Referral Business Attests To Our Success
Lee Architects/Interior Designers is a full-service design firm practicing architecture, interior design, space planning, and related services. Our firm was established in 1971 and has completed projects in many areas throughout the United States.
We have designed facilities for churches, credit unions, banks, medical practices, residential treatment centers, car dealerships, office and retail complexes, schools, YMCAs and other non-profit organizations. Our services include master planning/visioneering, new facilities, additions and remodels to existing buildings, tenant finishes and campus settings.
We are recognized as having a "hands-on" relationship with each of our clients and designing facilities that meet their needs. Our approach to each project is structured to effectively respond to the client and communicate with them in a timely and efficient manner.
Talented People Contribute To Our Success
All of our principals have over 25 years of experience. What characteristics do we love in our architects?
We are recognized as having a "hands-on" relationship with our clients and designing facilities that work for them. We are aware that to service you well we must be a great listener and steer a process that makes the most out of each meeting with you.
We are knowledgeable and sensitive to the client's budget, while still being recognized as award winning architects.
Our top priority is a satisfied client. The clients that we have worked with are a great reference for our firm as evidenced by the repeat and referral business that we have. We recognize that each organization is a unique entity, with its own personality, needs, and opportunities.
We will also offer a fresh and cutting-edge look when creating your project. This is a key for future growth and use.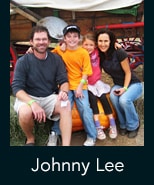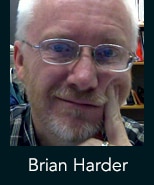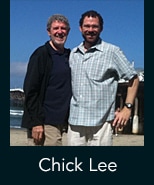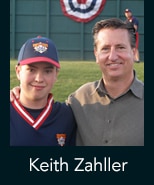 Clients
We Have Clients In Many Areas
Church Clients
Flatirons Community Church
Mission Hills Church
Trinity Church
Plum Creek Church
Living Way Fellowship
Crossroads Church
Greeley Wesleyan Church
Immaculate Heart of Mary
The Rock
Circle Drive Baptist Church
Parker United Methodist Church
Abundant Life Christian Center – Arvada, CO
Arvada Covenant Church – Arvada, CO
Applewood Community Church – Wheatridge, CO
Aurora First Assembly of God – Aurora, CO
Aurora Hills Baptist Church – Aurora, CO
Bear Valley Church – Lakewood, CO
Brownfield Church of Christ – Brownfield, TX
Calvary Baptist Church – Boulder, CO
Calvary Temple – Denver, CO
Central Christian Church – Denver, CO
Christ on the Mountain Catholic Church – Lakewood, CO
Christ the King – Castle Rock, CO
Church of the Rock – Castle Rock, CO
Circle Drive Baptist Church, Colorado Springs, CO
Conference Baptist Church – Evergreen, CO
Cornerstone Baptist Church – Windsor, CO
Cornerstone Church – Lone Tree, Co
Crossroads Church of the Nazarene – Phoenix, AZ
Crossroads Church – Northglenn, CO
Deer Creek Community Church – Littleton, CO
Denver First Assembly- Lakewood, CO
Eastern Hills Community Church – Aurora, CO
Family in Christ Community Church – Westminster, CO
First United Methodist Church of Loveland – Loveland, CO
First United Presbyterian Church – Greeley, CO
Flatirons Community Church – Lafayette, CO
Foothills Bible Church – Littleton, CO
Good News Community Church – Broomfield, CO
Grace Community Church – Englewood, CO
Greeley Wesleyan Church – Greeley, CO
Horizon Community Church – Highlands Ranch, CO
Immaculate Heart of Mary – Northglenn, CO
Lakeside Assembly of God Church – Detroit, MI
Lakewood United Methodist Church – Lakewood, CO
Living Way Fellowship – Littleton, CO
Mississippi Avenue Baptist Church – Aurora, CO
Mission Hills Church – Littleton, CO
Most Precious Blood Catholic Parish – Denver, CO
Mt. Carmel Missionary Baptist Church – Denver, CO
Mt. Zion Lutheran Church – Parker, CO
Nativity of Our Lord Catholic Church – Broomfield, CO
Orchard Road Christian Center – Greenwood Village, CO
Our Father Lutheran Church – Littleton, CO
Park Hill Baptist Church – Pueblo, CO
Parker Baptist Church – Parker, CO
Parker United Methodist Church – Parker, CO
Peace Lutheran Church – Arvada, CO
Phillips United Methodist Church – Lakewood, CO
Presbyterian Church of Jackson Hole – Jackson, WY
Red Rocks Fellowship – Littleton, CO
Risen Savior Lutheran Church – Broomfield, CO
Riverside Baptist Church – Denver, CO
Rocky Mountain Christian Church – Niwot, CO
Sacred Heart of Mary Catholic Church – Boulder, CO
St. Gabriel the Archangel Episcopal Church – Littleton, CO
St. Helena Catholic Church – Ft. Morgan, CO
St. Louis Catholic Church – Louisville, CO
St. Luke's United Methodist Church – Highlands Ranch, CO
Southern Gables Church – Littleton, CO
South Suburban Christian Church – Littleton, CO
The Rock Southwest – Littleton, CO
True Light Baptist Church – Denver, CO
Trinity Baptist Church – Denver, CO
Trinity Church – Lubbock, TX
University Park United Methodist Church – Denver, CO
Victory Church – Westminster, CO
Westminster United Methodist Church – Westminster, CO
Woodmen Valley Chapel – Colorado Springs, CO
Commercial Clients
South Denver Medical Plaza
Cache Bank Office Building
Denver Consistory
Denver Zoological Gardens – Bird World
Jefferson Pilot Communications
Citywide Bank Sante Fe Retail
Wilderness Peaks – Elevations Credit Union
Al Fresco Restaurant – Denver, CO
Ark Book Store – Denver, CO
Bennett High School – Bennett, CO
Canon City Junior and Senior High School – Canon City, CO
Cherry Creek Shopping Center – Denver, CO
Colorado Academy – Denver, CO
Colorado Central Credit Union Headquarters – Arvada, CO
Colorado Christian University – Lakewood, CO
Colorado Credit Union League – Arvada, CO
Cook Building – Denver, CO
Corning Labs Offices and Warehouse – Fort Collins, CO
Courson Oil and Gas Office Building – Amarillo,TX
CUNA Mutual – Arvada, CO
Denver Zoological Gardens – Hoofed Animals Area – Denver, CO
Denver Zoological Gardens – Monkey Island – Denver, CO
Elizabeth High School – Elizabeth, CO
Harrison Court Townhomes – Denver, CO
Heather Ridge Country Club – Aurora, CO
Lookout Mountain TV Transmitter Building – Jefferson County, CO
Meadowlark Shopping Center – Lakewood, CO
Natrona County International Airport – Casper, WY
Park Hill Golf Course Club House – Denver, CO
Promise Keepers Headquarters – Denver, CO
U of C Federal Credit Union Wilderness Peaks – Boulder, CO
UNC Library – Greeley, CO
YMCA – Schlessman Wellness Center – Denver, CO
YMCA – South West – Denver, CO
Senior Living Clients
Eastern Star Masonic Retirement Community
Bramming Farm Park Regency
Cranbrook Assisted Living
Brookdale Senior Living
Concordia On The Lake
Asbury Communities
20-Mile Road CCRC
Brookdale Living CCRC
Christian Living Communities
Covenant Retirement Communities
Frasier Meadows CCRC
St. Catherine's Senior Housing
Salvation Army Silvercrest Senior
Skyview Senior Housing
Concordia on the Lake Senior Housing Porter Hospital – Porter Place Retirement Center
Warm beach Senior Living Communities
*services completed by a Lee Principal while at previous firm
Credit Union Clients
Partner Credit Union Arvada
Sooper Credit Union
Partner Credit Union
Jeffco Credit Union
Laramie Plains Credit Union
Elevations Credit Union
Public Service Credit Union – Lakewood Branch
Warren Federal Credit Union
Warren Federal Credit Union – Del Range
Boulder Valley Credit Union
Bellco Credit Union
Boulder Municipal Employees Federal Credit Union
Boulder Valley Credit Union
Camco Federal Credit Union
College Credit Union
Colorado Central Credit Union
Colorado Credit Union League
Coors Credit Union
Credit Union Service Center
Credit Union Services
CUNA Mutual
Denver Credit Union
Denver Police Credit Union
Denver Public Schools Credit Union
Eagle Legacy Credit Union
Elko Credit Union
Gateway Credit Union
Hewlett Packard Federal Credit Union
Sooper Credit Union
Lamar Credit Union
Lutheran Medical Center Credit Union
Montrose County Schools Credit Union
Municipal Credit Union
NEPCO Credit Union
Northwest United Credit Union
Partner Credit Union
Premier Members Credit Union
Public Service Credit Union
Pueblo Horizon Credit Union
Pueblo Teacher's Credit Union
Safeway Credit Union
School District #3 Federal Credit Union
School District #12 Credit Union
Silver State Schools Federal Credit Union
Spearman Credit Union
Sunwest Educational Credit Union
Elevations Credit Union
University of Wyoming Credit Union
Warren Federal Credit Union
Westerra Credit union
White Sands Federal Credit Union
Bank Client List
Cache Bank & Trust
Citywide Bank – Arvada
Citywide Bank – Denver
First State Bank
Guaranty Bank & Trust Company
High Country Bank
New Frontier Bank
TCF Bank
FirsTier
Castle Rock Bank
Redstone Bank
AFBA Industrial Bank
Alliance National Bank
American National Bank
Bank of the West
Bank One
Bank of Colorado
Cache Bank
Castle Rock Bank
Cherry Creek National Bank
Citywide Banks
Colorado Business Bank
First American State Bank
First Choice Bank
First Community Bank
FNB – West
First National Bank
First State Bank
FirsTier Banks
First United Bank
Fremont National Bank
Guaranty Bank & Trust
High Country Banks
Integrity Banks
Liberty Savings Bank
New Frontier Bank
North Valley Bank
Perryton National Bank
Riverton State Bank
Southwest State Bank
Steele Street Bank
TCF Banks
Union Colony Banks
Vail National Bank
Valley Bank & Trust
Wells Fargo Banks